Welcome!
Anyone can create a to-do list, but are you creating the right to-do list?
I launched this site after numerous people said they'd love to accomplish their goals if only they knew what they were.
Since the best answers come from within, this site is all about helping you discover what you love by tapping into your smart inner you for answers.
You might know what you want in one area of your life, for example at work, yet have no idea what you want from a relationship. I want to help you figure out your goals in all areas of your life.
• Do you need help figuring out what you want to do?
• Do you accomplish your to-do list, yet still feel unfulfilled and empty?
• Do you feel like there's something more to life, but you're not sure what it is or how to find it?
If this sounds like you, please join the Goals with Heart mailing list. You may unsubscribe at any time.
Here are a few FAQs to help you understand Goals With Heart a bit better:
Q: Who are you?
A: Meg Zampino here. Nice to meet you! I'm a writer, a motivational strategist, an attorney placement expert, and other things — runner, hiker, traveler, reader, poker player — that don't matter quite as much for this discussion. My experience, research, and meditation inspire my posts, articles, ebooks, etc. I'm also an Akashic Records consultant and people find their soul path.
Q: What do those things have to do with each other?
A: I love writing, and I love helping people discover what they love. And I love helping them achieve their goals once they identify them. Many people have their dreams connected to publishing, whether it's writing an article about a hobby or a full-length book.
Q: How do writing, legal recruiting, and Goals With Heart connect?
Goals With Heart is the bow that ties the package together since my passion is helping others figure out and accomplish their goals (motivational strategy). Writing and recruiting serve different parts of my psyche, and the multi-faceted path allows me to work on only the most interesting writing projects and with only the best, most professional lawyers.
Q: What do you do as a motivational strategist?
A: I help people create a strategy to figure out and achieve their goals.
Q: Is that like a life coach?
A: Not really because it's more about talking with someone once or twice and helping to put him or her back on track rather than establishing an ongoing relationship. I believe we all have the answers for what's right for us inside of us, and I help people tap into that. My Akashic consultation practice now takes this to a deeper, more meaningful level by communicating with your Beings of Light and sharing their advice with you.
Q: Are you also a legal recruiter?
A: I work with with a handful of attorneys each year to place them at law firms that better suit their career and life goals. I'm an attorney, inactive status.
If you have any questions, I'll be happy to answer them. Just contact me.
Warm regards,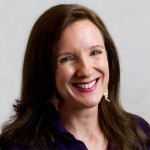 Meg Zampino, Esq.
Goals With Heart: Discover What You Love